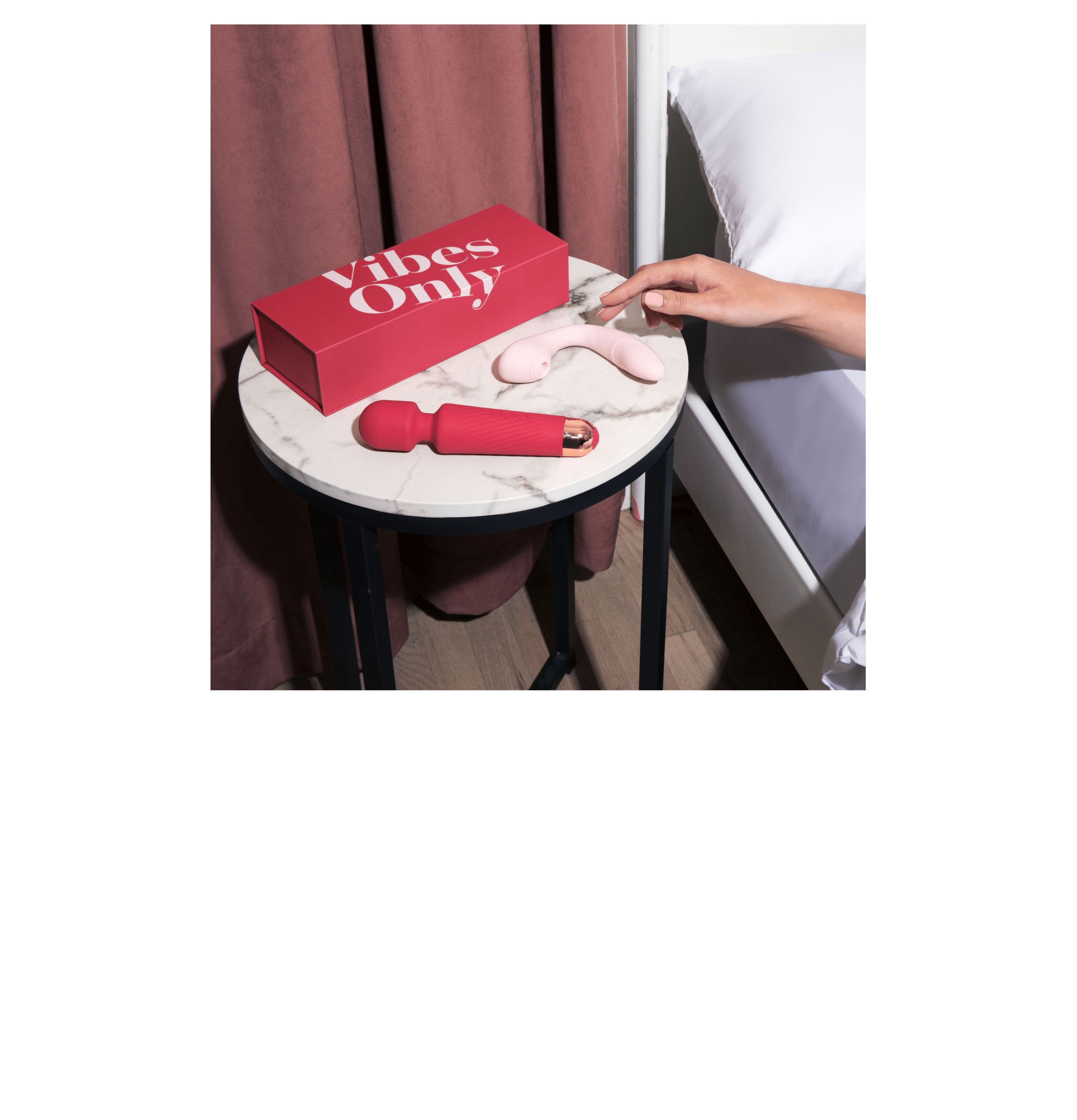 One destination for every desire
Vibes Only is made for everyone on a sexual journey, whether it be alone or with a partner - from start to finish(ing). Our versatile line of products with a connected app offers an array of immersive experiences to reach your peak pleasure. Explore and never be bored in the bedroom again.
Find your vibe with our bestsellers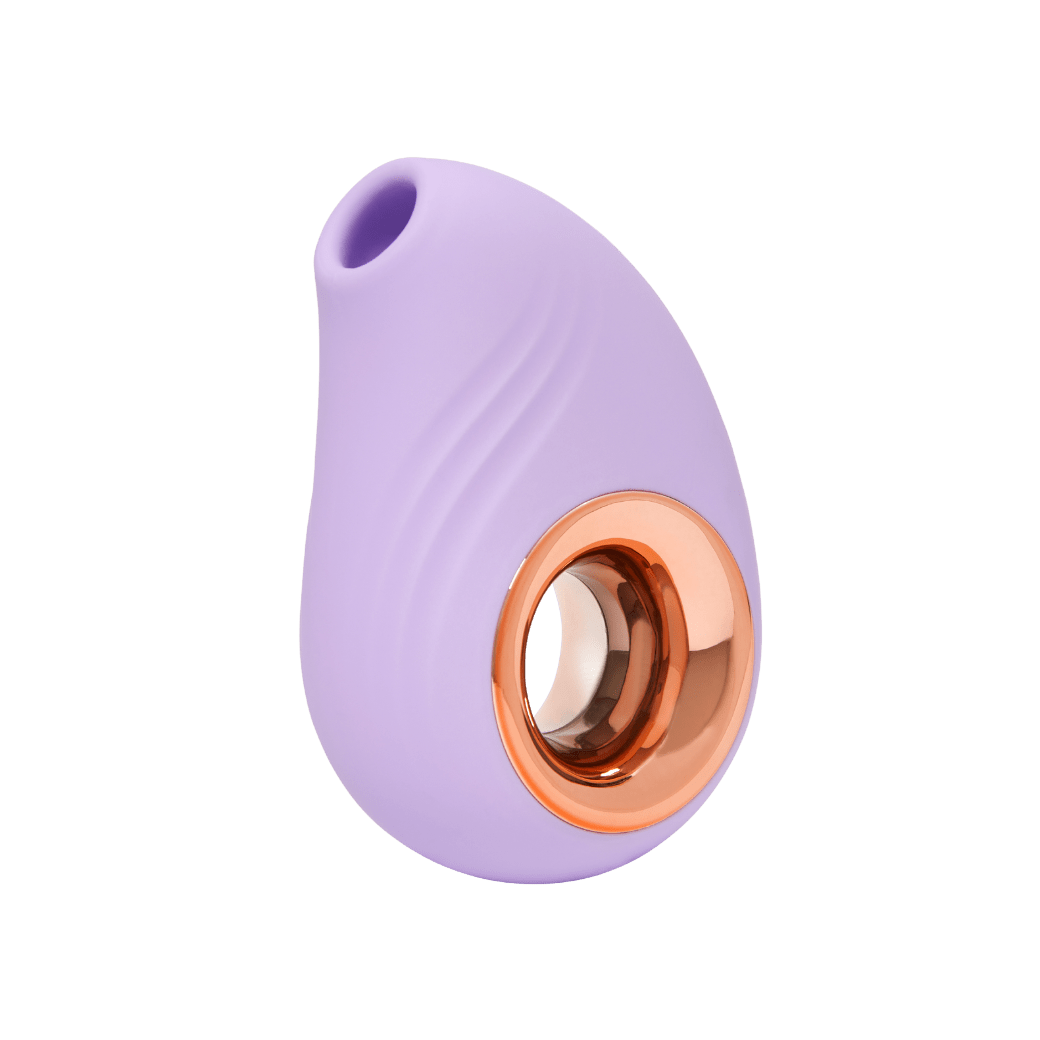 Debbie Suction Vibe
This toy sucks…in the absolute best way. Using the latest innovation in air pulse technology, Deb...
SHOP
Allison Wonderland
Turn up the heat and go down the rabbit hole into a world of unparalleled pleasure with Allison W...
SHOP
Rayna Two-in-One
This is a toy unlike any other. With a suction/air pulse on one end and a vibrator on the other t...
SHOP
Suck & Blow Gel
If you're ready to elevate your oral sex game, you've come to the right place. Our silky smooth, ...
SHOP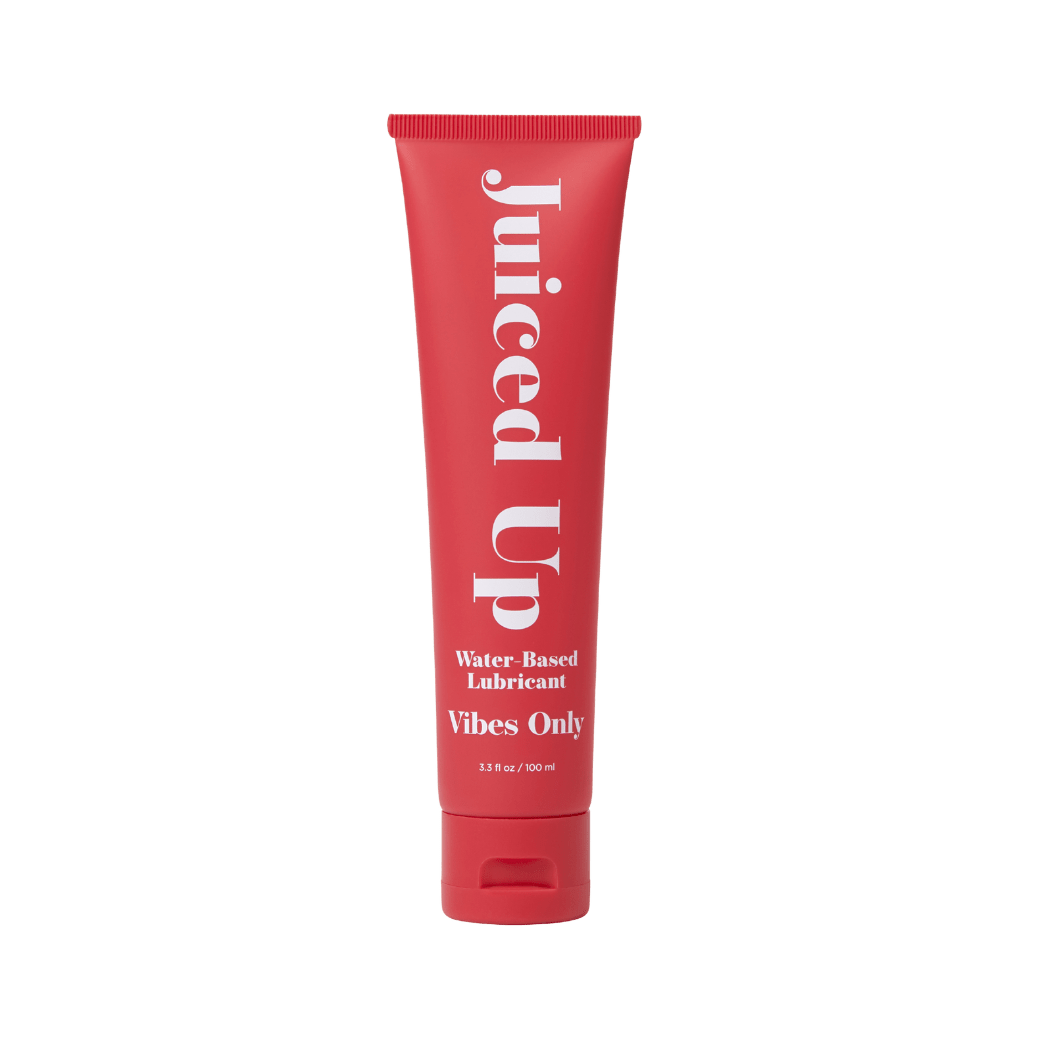 Juiced Up Lubricant
We created this all-natural, water-based lubricant to be the perfect addition to all your bedroom...
SHOP
Sweet Treat Bundle
Indulge your sweet tooth (minus the calories) with our combo pack of the donut-shaped Debbie Suct...
SHOP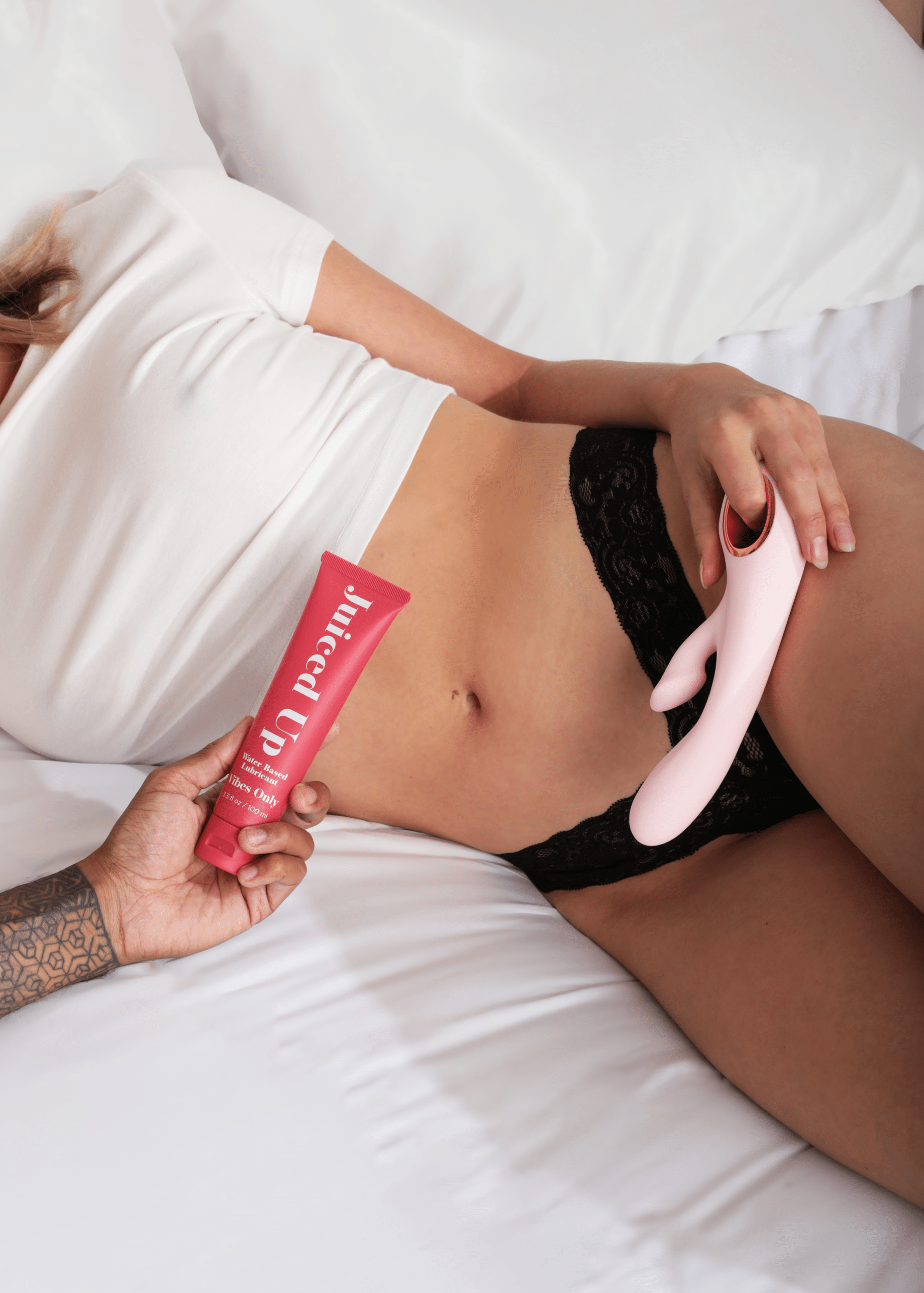 An end-to-end experience of pure pleasure
Designed with the body in mind

Our devices and formulas are made with the finest materials and ingredients, so you can trust they're always body-safe. The vibrators are water resistant and made with medical-grade silicone, and the formulas are vegan, cruelty-free, and free of sugar, gluten, and parabens, so you can put your trust in both the purity and pleasure of our products.
Bluetooth connected devices

All of our vibrators connect via Bluetooth to the Vibes Only app, which offers erotic audio stories, educational sex and dating content, and a custom controller for the devices with additional patterns, a battery estimator, long-distance control option, and more. With cutting-edge technology and unparalleled content, you'll reach elite levels of pleasure.
We have created the first-ever erotic audio that controls your vibrator for a completely immersive experience. In the app, you'll find a large library of audio stories so you can become the main character in your wildest fantasies and have the ultimate orgasm.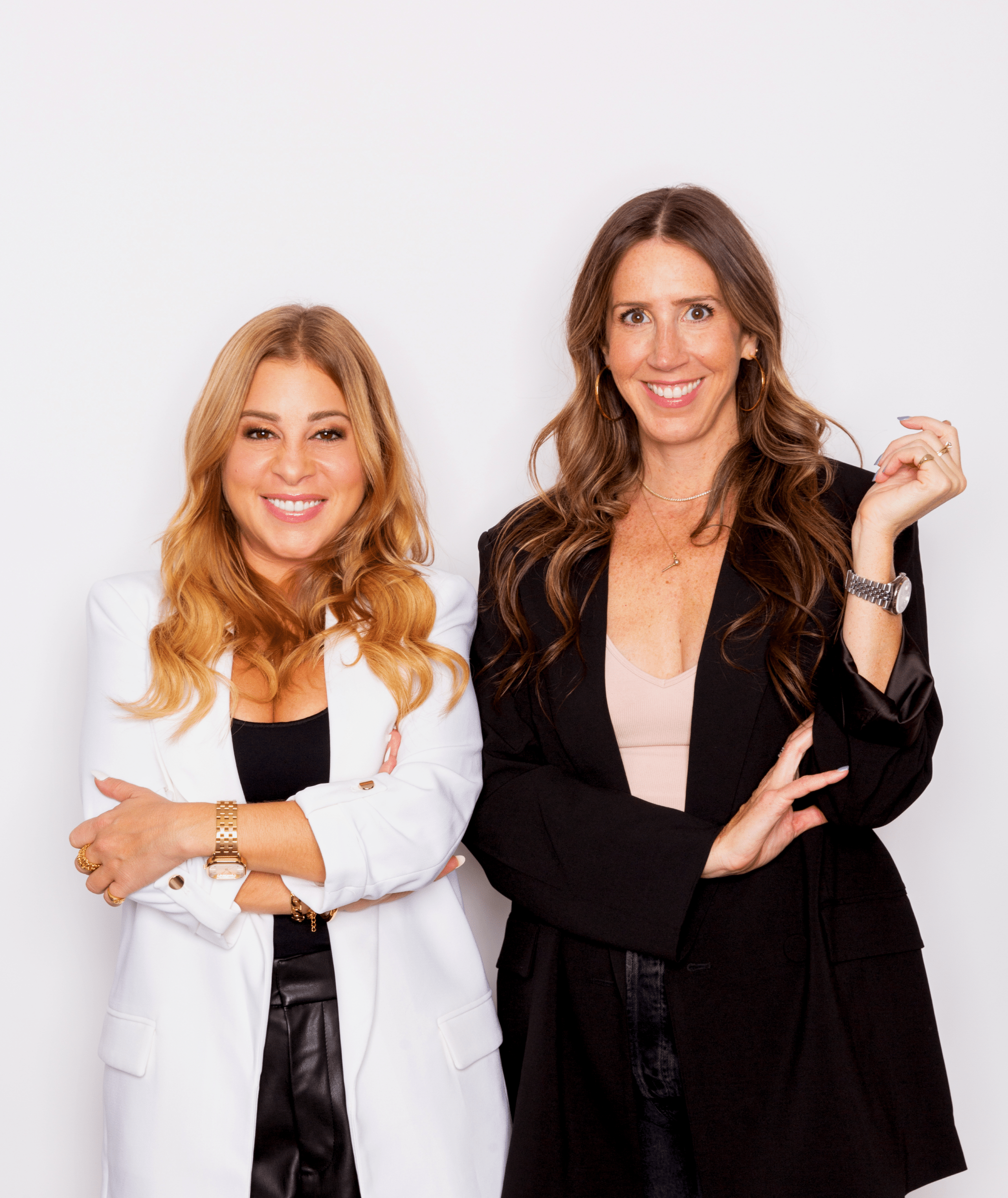 The founders
From the dirty, expert minds behind the top sex and dating podcast, Girls Gotta Eat, Ashley and Rayna invite you to level up your pleasure and bring your wildest fantasies to life. After building a community of empowered, sex-positive women over the years with Girls Gotta Eat, this ambitious duo realized how many women were in need of more (and better) orgasms and that they were the ones to do something about it.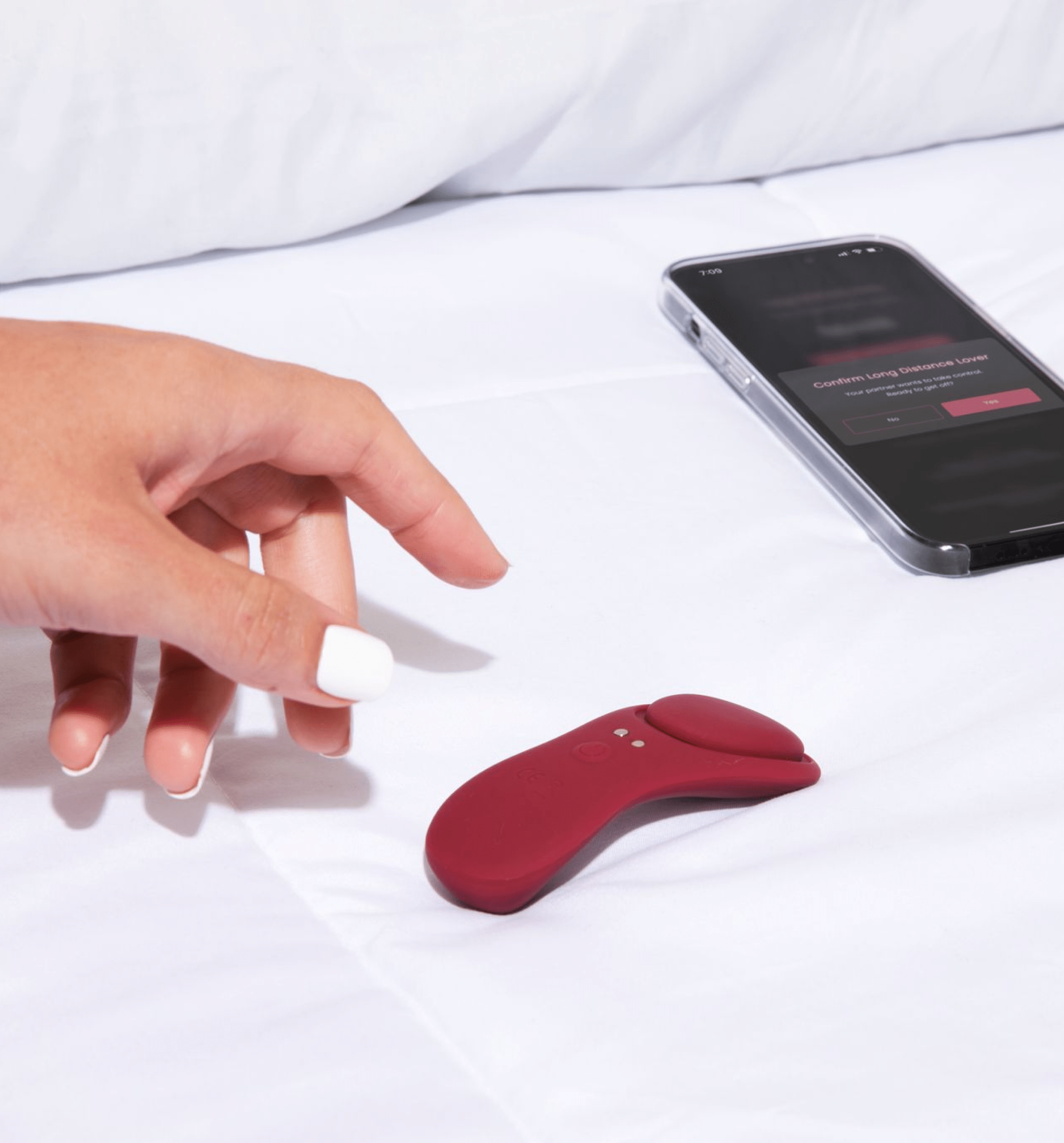 Testimonials
"The Rayna is the vibrator of my dreams. I recommend it to everyone I know! It gets me off so fast, that sometimes I start with just the vibrating side so I can go even longer 😂 15/10"
"I love this lube! A little bit goes a long way, which I love."
"Be a good girl for Conrad"... I. Can't. Even. Just get the Vibes Only app, you'll understand! As a woman, this is exactly what I needed."
"This vibrator and app combo is amazing. I love being able to control the vibrator from my phone and slowly increase the intensity. And I love that the stories sync up with the vibrator! Amazing experience."
"LOVED the Vanilla Frosting Blow Gel. First time using something like this and it was so worth it! And my boyfriend loves it, too ;)"
"The Lucy is small but mighty and so versatile!"